I have just lost the love of my life and I'd like to tell you about this incredible man who blessed my life for 111/2 years. I am his "Monie" and I am honored to have been his wife. He was my life, my love and my heart. He lit up my life with joy and happiness filling my heart and soul with laughter, love and childlike foolishness. His captivating smile and twinkling eyes stole my heart. David G. Fleisher, "my Sweet Davie", passed quietly from this life on Thursday, January 12, 2006, at Duke University Medical Center. His daughters and I were at his side. He fought a sudden, brief, valiant battle with an aneurysm that was just too great for him. Dave was larger than life with a heart full of love for everyone. He knew no strangers and owned no prejudices; he accepted everyone for who they were and taught many about showing tolerance and rejecting prejudice. His sense of humor was legendary; his laughter contagious. He was drawn to the Native American culture in the way it honors and reveres the sanctity of nature, wildlife and especially the joy that birdsong brings into the world and his life. Born in Harrisburg, PA, he spent most of his life in St. Petersburg, FL. A previous marriage produced "his girls", Diane Fleisher and Cathi Schmidt. He loved them hugely and was immensely proud of them. He adored his four grandkids: Kaylee Rowland, Cody Fleisher, Caitlin Schmidt, Sean Fleisher, all of Florida. Davie and I found our way to each other in 1994 in Salt Lake City, Utah. Dave's career history was varied. He was a man of many talents and capabilities. He retired from the state of Utah Medical Examiners Office in 2002 where he served as an autopsy technician and supervisor. He was passionate about his work and assisted in many important forensic cases. He served in the US Navy. Dave loved his volunteer work with the Meals on Wheels program, Four Seasons Hospice and delivering meals for Bounty of Bethlehem. Dave forever will be mourned by the love of his life, Mona Dean; "his girls" and grandkids; his son-in-law, Joe Schmidt; his father, Horace Fleisher and his wife Betty, Denver CO; his sister, Lee Fleisher, Denver, CO; his brother, J.T. Fleisher of Maine and a multitude of friends. He would want you to remember him by being kind to a stranger, helping your neighbor or making a memorial donation in his name to the Council on Aging Meals on Wheels program or the Bounty of Bethlehem next Christmas. A visitation is planned for Saturday, January 14th at Jackson Funeral Service, 5- 6:30 p.m. A private, joyous celebration of his life will be held at a later time.


You are my Sunshine, My only Sunshine. You make me happy,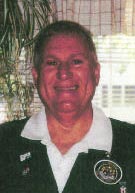 When skies are gray, You'll never know Dear, How much I love you. Please don't take my Sunshine away.
Rest in peace, my sweet Davie. I know that you are prowling with the wolves and soaring with the eagles.
BACK TO OBIT PAGE