Ray Anderson, 83, of Zirconia, NC died following 28 years of courageously battling breast cancer. The last days spent at Hospice Care Elizabeth House
Survived by his loving best friend and wife of 57 years, Lula Bell Wood Anderson, loving daughter and son-in-law, Vickey and Mack Pittillo, devoted sister, Ella Vee Beddingfield, a nephew, Joseph C. Anderson Jr., three nieces, Margaret A. Beasley, Ruth Beddingfield and Pat A Goan, two great nieces, three great nephews and one great-great niece and nephew.
A multi-generation native of Henderson County, he was the seventh son of Lawrence Augustus Anderson and Hattie Ward Anderson. He was pre-deceased by his parents and the following siblings; sister, Gertrude Anderson, Brother Augustus W. Anderson, John A. Anderson, Hugh W. Anderson, Clyde W. Anderson, George E. Anderson, Joseph C. Anderson and sister-in-law, Nell H. Anderson and a brother-in-law, Oscar Beddingfield.
After completing high school, a career in construction looms. Ray heads south to begin construction on Camp Croft. While at Camp Croft, a military career begins. A career that takes a North Carolina boy to a man fighting in the Pacific Arena of WW II. A member of the 533 EB-SR Brigade, he was in the first volunteer units of the UDT's. Trained with the Special Force "Seals", Ray was proud of the time, energy and sacrifice he made for his country.
Continuing with service to this country, Ray brings that service home to Zirconia, NC as a rural postal carrier. He spent 22 years traveling the rural roads bringing not just their mail, but a friendly hello. The patrons not only appreciated his service, but the Postal Service recognized him with two Special Achievement Awards. After retirement, and using his life long knowledge of Henderson County, Ray was still riding the roads doing work for the Henderson County Genealogical Society.
A life long member of Double Springs Baptist Church, and a legacy of this community, he spent 32 years teaching Sunday School.
I hope to see my Pilot face to face- when I have crossed the Bar.
A funeral service will be held 2 pm Saturday November 19, 2005 at Double Springs Baptist Church with Rev. Lewis Staton and Dr. George Jones officiating.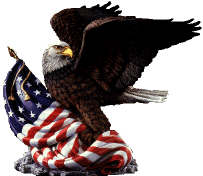 Burial will follow in the Ward Cemetery with Military Graveside Rites conducted by the Hedrick-Rhodes V.F.W. Post # 5206, Hubert M. Smith American Legion Post # 77, the Disabled American Veterans Chapter # 14 and a special tribute by the Walter M. Bryson SCV Camp #70.
The family will receive friends one hour prior to services in the church.
For their great service, donations may be made to Pardee Hospital Adult Care at: Pardee Adult Daycare 114 College Drive, Flat Rock, NC 28731 or to Four Seasons Hospice and Palliative Care at: PO Box 2395, Hendersonville, NC 28793. Jackson Funeral Service is in charge of the arrangements.
BACK TO OBIT PAGE